By Anna Giaritelli, Homeland Security Reporter | June 9, 2020 – 11:50 AM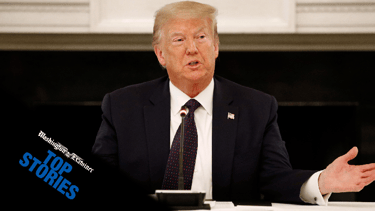 A Trump administration initiative to stop drug smugglers moving narcotics from South and Central America into the United States resulted in more than $1 billion worth of drugs seized in the Caribbean and the eastern Pacific.
Acting Homeland Security Secretary Chad Wolf announced Tuesday that Coast Guard and Navy ships deployed 1,500 miles south of the U.S. since April have stopped more than 94,000 pounds of cocaine and 9,200 pounds of marijuana from smugglers attempting to run the loads from South America through Central America and Mexico. Cocaine seizures were up 8% compared to the same time last year.
On April 1, President Trump announced a stepped-up effort by federal agencies to go after drug smugglers moving cocaine, which is largely grown in Colombia, to the U.S. The U.S. works with governments in partner countries to maintain a presence in international waters and to make seizures when intelligence gatherers notify ships of suspicious boaters.
The fact that all of this was done in the span of two months within the COVID-19 environment is nothing short of remarkable," Wolf said during a press conference at Port Everglades in Fort Lauderdale, Florida, Tuesday morning. "As DHS continues to support the federal response to COVID-19 pandemic, we've also kept our eye on our traditional adversaries, including the persistent threat posed by transnational criminal organizations."